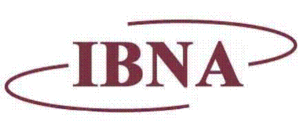 ---
IBNA News/Sports Contest Open
The annual IBNA news/sports contest for entries aired in the 2020 broadcast year is now open. Go to the IBNA contest page for information on how to enter.
Thanks for your support of IBNA.
---
IBNA Contest to have some category changes for 2020.
The Iowa Broadcast News Association Board of Directors has voted to make a few changes to the categories for the 2020 best newscast/sportscast contest.
At the recommendation of the executive director, the excellence in anchoring, weather, and reporting categories, along with the best use of actuality category, will all be suspended for this contest year.  The request comes in the wake of the COVID-19 pandemic and the need to make the contest more manageable this year.
We understand that this may be a concern to some members,  but hope you understand the decision was not made easily and is being made in an effort to deal with the current situation.  Returning these categories to the contest will be reviewed following this year's convention.
Details will be coming soon on the opening of the contest.
Thanks for your support of the IBNA.
-Dar Danielson, Executive Director on behalf of the IBNA Board.
---
IBNA Contest Results
Here are the results of the IBNA Contest for the 2019 broadcast year:
Thanks for your support of IBNA.
Dar Danielson
IBNA Executive Director
---
Pam Ohrt wins 2019 Jack Shelley Award
Read more here: https://ibna.org/2019/04/14/wartburg-professor-wins-shelley-award/
---
KCCI'S Dave Busiek retires, calling it a 'great  career'
---
---