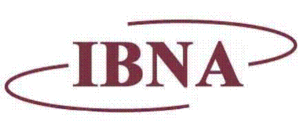 IBNA names 2023 Jack Shelley Award Winner
Retired KCCI TV and Iowa Public Radio Journalist Rick Fredericksen was named the winner of the Jack Shelley Award at the annual Iowa Broadcast News Association convention on April 29th in Altoona. The Shelley Award is the organization's highest honor. 
Fredericksen is a graduate of Des Moines North High School. He began his career in the military where he learned the broadcast trade and was on the air at the Armed Forces Radio Network in Vietnam.  That's the network highlighted in the movie "Good Morning Vietnam."
He returned to Iowa and the news department of what was then KRNT TV. The station became KCCI and Fredericksen was part of the first dual anchor team behind the Channel 8 news desk.
He left KCCI to take a job as a news anchor in Hawaii,  he left there to become bureau chief for CBS News in Bangkok, Thailand. Fredericksen returned to Iowa once again where he joined Iowa Public Radio and worked there until his retirement.
The IBNA congratulates Rick Fredericksen, the 2023 IBNA Jack Shelley Award winner.
Watch an interview in the Archives of Iowa Broadcasting