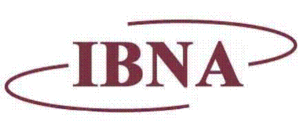 ---
The IBNA News/Sports Contest Entry Deadline Extended
Please note: The contest deadline has been extended to February 14, 2020 5 p.m.
The Iowa Broadcast News Association Annual news/sports contest is now open for entries.  We have a new website where you can enter and upload your entries.
To enter the IBNA contest, go to: https://www.rockourawards.com/
Go to the register tab and register your station and begin your entries.  The website has information on questions you may have.  It also has support information if you run into an issue.
The deadline to enter is February 14, 2020, 5 p.m.
Good Luck!!
IBNA Membership Renewal
IBNA memberships are also now up for renewal, but they must be renewed through the form on the IBNA website.  You cannot renew membership on the contest entry website.  Again: to renew your membership, you must go to the IBNA website.
To renew your membership with IBNA, go to the IBNA website at: https://ibna.org/
Go to the membership tab fill out the membership form. You can pay your membership fee through the PayPal link on the IBNA website.
The 2020 IBNA Convention is April 25, 2020 in Pella.
---
The 2020 IBNA Convention will be held in Pella on April 25th.
More details coming soon.
---
Pam Ohrt wins 2019 Jack Shelley Award
Read more here: https://ibna.org/2019/04/14/wartburg-professor-wins-shelley-award/
---
KCCI'S Dave Busiek retires, calling it a 'great  career'
---
---