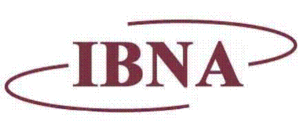 ---
WQAD TV Journalist wins the 2020 Jack Shelley Award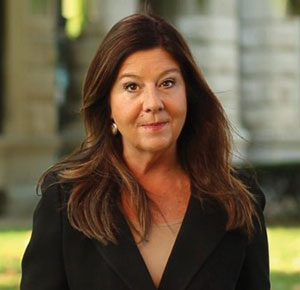 Chris Minor, who retired in June of 2018 from WQAD-TV in Moline after 33 years in the Davenport-Moline-Rock Island market, was named the 2020 winner of the Jack Shelley Award during the evening banquet of the IBNA convention in Pella.
The Jack Shelley Award is the highest honor presented by the IBNA and is named for the former News Director of WHO TV and radio, and Professor Emeritus at Iowa State University.
Minor joined the convention via video chat.  Here is the audio of 2019 Shelley winner Pam Ohrt making the announcement and then Minor's remarks:

Here is what the nomination material for Minor said:
Chris is a stellar journalist, teacher, and news leader who spent a third of a century holding the powerful to a higher standard and becoming a voice for those who thought they had none."
She is one of only two people who have been called legends at the station, joining Jim King as an exemplar of what we all should be.
Her work continues to have an impact on western Illinois and eastern Iowa. She was fearless. Whether confronting shady business people accused of ripping off customers, holding elected officials accountable for their decisions, or asking the questions everyone wanted to know, Chris Minor stood out among her peers from the day she arrived in the Quad Cities in 1985. She was respected and feared by competitors. And that included veteran reporters in both print and broadcast.
Chris broke too many stories to recount.  A few highlights are:
The only interview with murderer Cory Gregory, one of three teens convicted of murdering and dismembering classmate Adrienne Reynolds
The only exclusive interview with the last person believed to have seen 11-year old Trudy Appleby, the Moline girl still missing since 1996
The exclusive groundbreaking coverage of the "Church of Love", a tawdry story of a mail-order racket that ripped off lonely men around the nation. Her coverage landed Chris on national talk shows in 1988
On-the-scene coverage of Rock River flooding in Erie, Illinois which won her a national Associated Press award.
Just one of those would be the pinnacle of a career. For Chris, each lined up one after another, year after year, in a truly memorable body of work we'll not see again in a local newsroom.
In an extensive career of court reporting, Chris was known as a straight
shooter. Judge Walter Braud, the Chief Judge of the Illinois Judicial District said this of Chris Minor: "She's part of us and I always thought of her that way. When she would show up with her camera crew, it was, she was, part of what we do: law enforcement, defense. She's ours. I think she's the best I've ever seen."
Chris was also a watchdog of local government and its spending. In Illinois, she uncovered local nepotism and graft in ways no other reporter dared. Veteran Rock Island County Board member Don Johnston echoed what many people know: "To this day, people use her name when they shudder about a reporter coming in and wanting to interview them for one reason or another. They'll sit right up when Chris Minor calls."
But she was also a teacher, mentor, and friend. Countless reporters and photographers were made better by her help, her example, and her tenaciousness. Just ask veteran NBC anchor/reporter Hota Kotb who began her career at WQAD: "Chris Minor is the quintessential reporter's reporter. And I remember just watching (her) in the field, breaking story after story and I thought like, 'Who is she?', like 'How does she do this?'. (She was) generous with everything and (she) kept giving it away and (she) said 'Learn about this' and 'Learn about that'. And you know, sometimes when I think about my career, and I'm grateful every day, I think to myself 'Why did I get to come here?' and I think it's largely because of (her)."
The greatest compliment probably came from the WQAD audience. Time and again Chris got the tips no one else got because people knew she would follow the story wherever it led. She was the agent of change for people who ran out of options and were desperate for someone to listen to their story. The plain fact is Chris Minor pursued the stories, not the awards. She seldom entered her work for judging (though she was named Illinois AP Reporter of the Year" more than once).
She lived a life of reporting for the simple reasons you hope every journalist does: she loved the craft, she loved the challenge, she loved the stories, and she loved the people. And she left on top, with the appreciation and respect of the station, the communities, and the people she served."
---
---
IBNA Contest Results
Here are the results of the IBNA Contest for the 2019 broadcast year:
Thanks for your support of IBNA.
Dar Danielson
IBNA Executive Director
---
The IBNA News/Sports Contest Entry Deadline Extended
Please note: The contest deadline has been extended to February 14, 2020 5 p.m.
The Iowa Broadcast News Association Annual news/sports contest is now open for entries.  We have a new website where you can enter and upload your entries.
To enter the IBNA contest, go to: https://www.rockourawards.com/
Go to the register tab and register your station and begin your entries.  The website has information on questions you may have.  It also has support information if you run into an issue.
The deadline to enter is February 14, 2020, 5 p.m.
Good Luck!!
IBNA Membership Renewal
IBNA memberships are also now up for renewal, but they must be renewed through the form on the IBNA website.  You cannot renew membership on the contest entry website.  Again: to renew your membership, you must go to the IBNA website.
To renew your membership with IBNA, go to the IBNA website at: https://ibna.org/
Go to the membership tab fill out the membership form. You can pay your membership fee through the PayPal link on the IBNA website.
The 2020 IBNA Convention is April 25, 2020 in Pella.
---
The 2020 IBNA Convention will be held in Pella on April 25th.
More details coming soon.
---
Pam Ohrt wins 2019 Jack Shelley Award
Read more here: https://ibna.org/2019/04/14/wartburg-professor-wins-shelley-award/
---
KCCI'S Dave Busiek retires, calling it a 'great  career'
---
---