Harry Smith to keynote 2019 Convention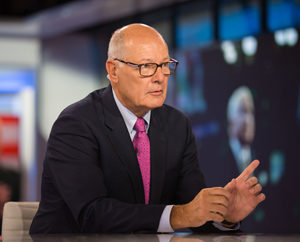 We are proud to announce that NBC News Correspondent Harry Smith will be the keynote speaker at this year's convention.  One of television's most distinguished journalists, Smith has been a news anchor for more than 30 years.  
We always try to find someone with an Iowa connection if possible when considering speakers. Smith has the connection as a graduate of Central College in Pella. 
The 2019 Iowa Broadcast News Association Annual Convention and Awards Banquet is set for Saturday, April 13, at the Stoney Creek Hotel and Convention Center, 5291 Stoney Creek Court in Johnston, Iowa.
The IBNA Board has worked hard to come up with sessions for the convention.   They include  storm coverage,  #MeToo in the newsroom, a panel on news bias, and a writing session featuring Harry Smith and others,
Here is a rundown of the convention schedule:  2019 Convention Schedule.
Convention Registration information:
 Here is a form to register for the convention.  Please read the information carefully and fill it out and then make your payment via the Paypal link here on the website. It includes information for the convention sessions and meals.
The deadline to sign up for a lunch and evening meal is Noon April 5th.
Hotel information:
The Stoney Creek Inn has set aside a block of rooms for the IBNA convention at a rate of $99 (deluxe double, or deluxe king) for Friday and Saturday. 
There is a limited number of rooms available. You are required to call and arrange your own room. The Stoney Creek phone number is: 1-800-659-2220.
Or register by visiting the website here.
We look forward to seeing you at the 2019 convention!!
Click on the button that says "Donate" and enter the amount you are paying for convention registration and meals
<